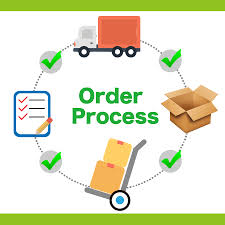 I want to order - What Now?

From Quote to Order:
We will convert your quote request into an Order Confirmation and an Account Manager will forward this to you by e-mail.
Confirmation:
We will request that you confirm that you are happy with our artwork terms and conditions as well as the delivery date(s)
Proforma Invoices:
Please also ensure that all correct invoicing details have been provided and are correct on our Proforma Invoice submitted to you – any necessary changes required should be brought to our attention as soon as possible.
Artwork:
Amendments to artwork proofs will result in delivery delays so please make sure that you give as much information to our designers as possible.
Lead Times:
Our artwork team will do their utmost to generate layouts within 24 hours. However for artwork not supplied in the correct format this could take up to 48 hours to redraw.

Approve
Please remember that a delay in providing your artwork and/or receiving your artwork approval can delay the delivery date of your order
Please take note of the following special terms and conditions:
To be read in conjunction with our standard Terms and Conditions
Branding Times:
Branding times can vary based on time of year, size and complexity of the job, as well as the branding process.
To be confirmed when placing an order.
Responsibility:
Digicube cannot be held responsible for unforeseen events which may occur beyond its control or that of its affiliates.
Payment & Goods:
A 50% deposit is required before we're able to confirm your order and start branding. Full payment is required prior to delivery/collection. All goods remain the property of Digicube until fully paid for.